Moving Overseas – Essentials to Keep the Butterflies in Your Stomach Happy!
Aw, moving to another country – It is exciting and scary at the same time. Will you cope well abroad? Will you manage to relocate yourself quickly and easily? Will it cost you a lot of money? Will you be happy with your new overseas lifestyle and image? These are all essential questions which keep the butterflies in your stomach flying vigorously! However, there are some crucial aspects concerning your removal which should be addressed quite seriously and well in advance.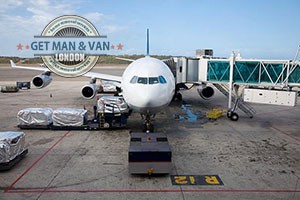 Choosing your man and van removal company – while looking for the most suitable service offer, you will be bombarded with numerous removal offers from many companies. Indeed this could be overwhelming and confusing at times, especially if you haven't done something similar in the past. Many UK based man and van removal companies are qualified and experienced in international removals, so how to find the right one?
Well, for starters ask all the right questions and carefully observe the reaction and response you get. A good man and van removal company should give you confidence, not hesitation. Usually, your gut feeling will also help you choose the right service provider. So what to look out for?
First of all, choose a company that doesn't seem to be fazed or distressed by the amount of items you need to relocate, or the distance you have to travel. If the movers are ready to deal with the situation without any fuss or worrying, then most likely you are barking up the right tree – chances are they have the experience and expertise to do the job right.
Second of all, observe the paperwork you are provided with. If you need to fill out a thousand and one comprehensive forms, outlining all aspects, and covering the situation from a multitude of angles (things even you hadn't thought of), then perhaps you got the right people for the job.
Last but not least, observe the advice and guidance you receive from the movers. If you are receiving thorough instructions on how to pack items, on how to organise the process, on how to deal with all the small things that will come up along the way – then you are more than likely on the right track. Also, be careful with the advice you get on international traveling, on border crossing, quarantines, prohibited items etc. – if the company knows their stuff, your removal is likely in good hands.
Although useful, these are just basic principles and advice to consider. In reality, there is much more to account for, as said though – follow your instincts and chances are you will sniff out the right man and van removal company for the job. It would be good to consult with a friend, relative, colleague who has been through an international removal in the past as you will receive unbiased advice, and heads up on many potential issues which could be avoided. Online resources concerning your destination country could also help greatly with preparing for the removal, and understanding the whole process.
---
About author
Jeremy Oliver




Previously serving as a logistics coordinator, Jeremy's comprehensive understanding of the industry gives him the ability to translate complex procedures into easy-to-understand blog posts. He has a particular knack for tackling the intricacies of London's removals scene, from the congested roadways to the unique challenges of navigating historic neighborhoods. As an authentic Londoner, Jeremy combines practical knowledge with his inherent love for the city, offering readers not only information on man with van removals but also local insights and valuable tips.