Moving Overseas – Who To Trust for the Removal?
There are many man and van service providers that deal with international relocations to Europe and other destinations around the world. Moving your household overseas may seem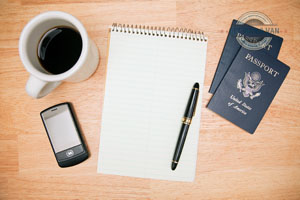 like putting all your eggs in one basket and walking blindfolded, this is why it is very important to choose a good man and van company that will do the job right. Here are some basic yet essential tips and advice that should help you choose the right movers.
First of all, look for an international man & van company that has the logistics capacity and expertise to get your items over to their next destination safely and efficiently. Usually a quick search and shortlist exercise will single out a couple of suitable service providers for you to approach. Usually the right moving company will stick out from the bunch.
When moving away from the UK, most likely you would choose a UK based removal company. If that's the case then secure the services of a company that's registered BAR member. BAR stands for British Association of Removers – a regulative body that requires all members to adhere to the best code of practice applicable to the industry. The code of practice is compiled and approved by the Office of Fair Trading in the UK.
If you are serious about engaging the most qualified and specialised removal company out there for your relocation, then go further and look for service providers that are not only BAR members, but also members of IAM and FIDI, which stand for International Association of Movers, and Federation of International Movers respectively. These accreditations indicate that the moving company of choice has the technical capacity, expertise and licensing to perform specialised property removals through international borders.
It is important to choose the most efficient means of transportation for your items from A to B. Obviously, this is depends on where you are headed, and which company you chose for the job. Usually, long distance or intercontinental relocations require what's known as intermodal transportation. Intermodal transport means goods are travelling by different means of transportation. For instance part of the journey is by sea, the rest by air. In some cases it might be cheapest to have your belongings relocated a using single means of transportation like items shipped in a container directly from origin to their intended destination.
Also, go with an international removal service provider that can supply you with sufficient and adequate information on the country you are moving to. Most of the good companies will be able to organise and provide you with a general information pack on the destination country as early as twelve months prior to the actual relocation. The info pack usually covers customs regulations, quarantine regulations etc. and provides some helpful advice on packing and prep work that you need to take care of.
---
About author
Jeremy Oliver




Previously serving as a logistics coordinator, Jeremy's comprehensive understanding of the industry gives him the ability to translate complex procedures into easy-to-understand blog posts. He has a particular knack for tackling the intricacies of London's removals scene, from the congested roadways to the unique challenges of navigating historic neighborhoods. As an authentic Londoner, Jeremy combines practical knowledge with his inherent love for the city, offering readers not only information on man with van removals but also local insights and valuable tips.