How to plan and conduct a relocation properly
Relocations are stressful and time consuming ventures that require lots of knowledge on the matter and careful planning. So if you have never moved before and you are facing an upcoming relocation keep reading because we have written down some very useful tips.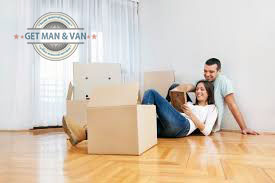 The first thing that you must remember when you are facing a relocation is to never leave everything for the last minutes. To conduct a good and proper removal you must commence with the removal preparations at least a month prior of the move.
Start your preparations by scouting your area for man and van companies. Also don't hire the first removal company that you find because it would be a mistake. Instead scout several companies and employ the company that provides the best man and van services at the most reasonable prices.
Once you have booked a man & van company for your upcoming relocation head to the nearby supermarket and buy all the necessary packing materials. However before you do so, ask the moving company that you have hired whether it sales packing material because if it does you can easily purchase the packing supplies while you are booking the company and spare yourself a trip to the supermarket.
Commence the packing stage of your relocation at least two weeks prior of the move. To accelerate the packing process you can have every member of your family pack his belongings. Also don't make the common mistake of packing every single object that you own. Instead pack only items that are valuable and irreplaceable and leave objects such as cleaning tools, paper towels, shower curtains and etc behind. There is no use into hauling cheap everyday items which you can easily replace once your relocation is over.
Remember to never fill a box all the way. Instead leave the boxes half-way empty. By doing so the boxes will be lighter and therefore easier to lift and carry and more importantly won't tear during the loading and transportation stages of the relocation. When a box is ready to be closed, label the content of the box on one of the box's sides. This way you will know what is where and you will be able to unpacking more quickly once your removal is over. Also if a box contains fragile and breakable items it is absolutely necessary to label it as "fragile" and draw an upwards arrow to show the carriers which side of the box is the bottom and which is the top.
The last thing that you must take care of is to free your driveway so that the professional movers can park their moving van in close proximity to your home.
---
About author
Jeremy Oliver




Previously serving as a logistics coordinator, Jeremy's comprehensive understanding of the industry gives him the ability to translate complex procedures into easy-to-understand blog posts. He has a particular knack for tackling the intricacies of London's removals scene, from the congested roadways to the unique challenges of navigating historic neighborhoods. As an authentic Londoner, Jeremy combines practical knowledge with his inherent love for the city, offering readers not only information on man with van removals but also local insights and valuable tips.