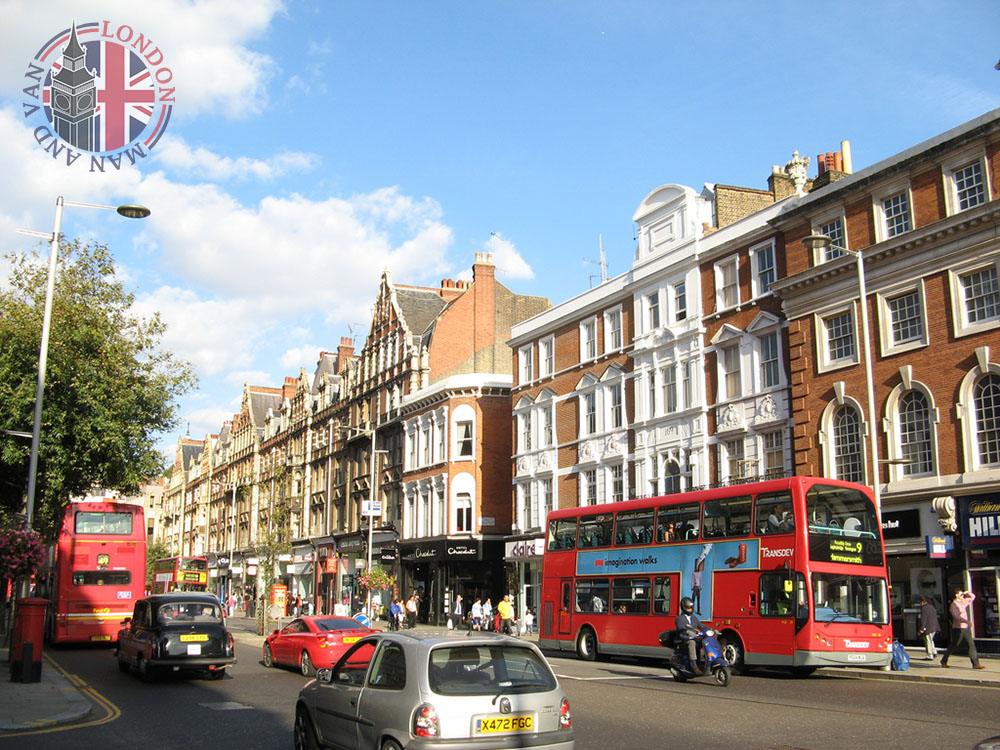 Most Prestigious Areas to Live in London
If you are looking to move into a prestigious city, London is definitely the place to be. Over the last few years, the English capital has been ranked among the world's top spots for billionaires and it is home to many world-known celebrities. The city has become a magnet for the rich and famous since it pretty much has it all. London is a hotspot for fashion, history, culture, music and entertainment and it is filled with high-profile postcodes.
Best of the best
According to a new research, the priciest borough of London is that of Kensington & Chelsea. If you want to buy a property in the area you will need to dig deep into your pockets because homes in the borough cost £2.6 million on the average. In comparison, the highest average property price in London's cheapest borough, Barking & Dagenham, is estimated at £298,255. Although the Royal Borough of Kensington & Chelsea is the smallest one in the city in terms of both territory and population, it is one of the most affluent parts of the UK capital. More than 16% of the people who live in it are categorised as high earners – something that no other district in the country can say. The borough is also close to London's city centre and it is incredibly well-connected to the capital's other key areas.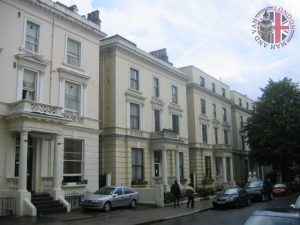 One of the most desirable districts in the Borough of Kensington & Chelsea is that of Notting Hill. Although the area was viewed as just another London slum a few decades ago, today it is known not only for being the background of Julia Roberts and Hugh Grant's famous romantic comedy but it is also home to many celebrities. Some of Notting Hill's most notable residents include singers Elton John and Robbie Williams, designer Stella McCartney and models Claudia Schiffer and Elle Macpherson.
Another expensive area in the borough is Kensington SW7. Although it is one of the most densely populated districts in London, its skyline lacks the big and glossy high-rise residential buildings which have started to take over many other parts of the English capital. Kensington has the second best high street in London when it comes to shopping.
The tricky part
If you can afford to buy a home in one of Kensington & Chelsea's prestigious districts, you will also need to plan your relocation well and to carefully pick your moving date. That is because while most of the posh areas in the borough are quite laidback, they also tend to be incredibly busy.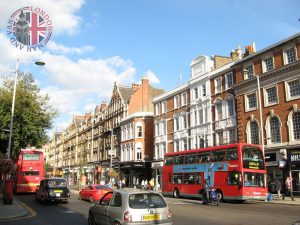 If you are moving to SW3, SW5 or SW7, for instance, make sure you rely on convenient moving van services in South Kensington that is available after regular business hours or on weekends. That is because this part of London is often filled with tourists as it is home to many attractions like Royal Albert Hall, the Natural History Museum and Victoria and Albert Museum. Similar is the case in West Brompton SW10 which offers many great entertainment opportunities. If you are planning to move to W11, go with a speedy man and van service in Holland Park since this district is located right between the tourist-infested Portobello and Notting Hill and the generally busy Brook Green and Kensington High Street.
Other places of prestige
The second most expensive part of London is the City of Westminster where properties often have a market value of £1,992,328 even though the crime rate in the area continues to be rather high. The average home in Camden also goes up into the millions but even that has not prevented it from being one of the most family-friendly boroughs in the city. More affordable are also the moderately affluent London boroughs of Richmond upon Thames and Hammersmith & Fulham where average home prices are estimated at £864,137 and £948,671, respectively.
If you thought that this was expensive, you will certainly be shocked by the property prices on London's most expensive streets. Unsurprisingly, half of them are located in Kensington & Chelsea:
Kensington Palace Gardens, London W8 – £19.2m
The Boltons, London SW10 – £13,318,369
Frognal Way, London NW3 – £10,578,281
Compton Avenue, London N6 – £8,005,533
Park Place Villas, London W2 – £7,285,597
Courtenay Avenue, London N6 – £7,177,697
Manresa Road, London SW3 – £6,622,597
Victoria Road, London W8 – £6,410,223
Ilchester Place, London W14 – £6,370,544
Cottesmore Gardens, London W8 – £6,334,496
---
About author
Jeremy Oliver




Previously serving as a logistics coordinator, Jeremy's comprehensive understanding of the industry gives him the ability to translate complex procedures into easy-to-understand blog posts. He has a particular knack for tackling the intricacies of London's removals scene, from the congested roadways to the unique challenges of navigating historic neighborhoods. As an authentic Londoner, Jeremy combines practical knowledge with his inherent love for the city, offering readers not only information on man with van removals but also local insights and valuable tips.