Reasons to Consider Moving to Australia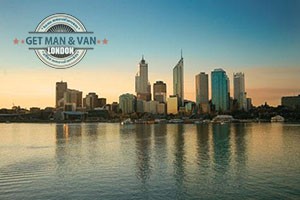 At the moment, Australia is still a very attractive destination for British people moving abroad. Migrants of UK origin make up the second largest group of new arrivals in the land down under, after New Zealanders. In the two thousand eight – two thousand eleven period, people from UK accounted for nearly fourteen percent of all newcomers to Australia. It is no surprise that British people find Australia an enticing location for living abroad as the country provides excellent opportunities for skilled workers, expats, students, investors and migrants from the UK.
Australia and the UK have many things in common which is one of the main reasons why British people choose to live there. The two countries share much of their history – another important factor that draws Brits to Oz. More so, Australia and the UK share the same language – meaning there is no language barrier for newcomers from the UK. The two countries have similar education systems – important for students at all stages of their education. Australia attracts people from Britain with its laidback, outdoor focused lifestyle, made possible through warm climate and many sunny days per year. Last but not least, Australians have a totally different view on working and living – the country's philosophy is set on the work-to-live principles, not the live-to-work attitude dominating in the UK.
In general, Australia has every right to be dubbed 'the lucky country' as it has world class healthcare and education systems. It provides for high standard of living and multiple types of employment. The political and economic stability of the country is a strong attraction for UK investors looking to put their money where it's worth it. The relatively cheaper real estate prices (than those in the UK) also make moving to Australia a lifestyle choice. Beautiful homes are available on the market for less than £200 000. The country's ancient and varied landscapes, pristine nature and temperate climate make it a great destination for people of all ages and walks of life.
A research conducted amongst British expats living and working in Australia show that these people are much happier and satisfied with their lives. The Changing Settlement Experience of New Migrants Report shows that ninety five percent of all skilled workers settled in Australia secure good employment within eighteen months of their arrival. Ninety four percent of them say they are 'very happy' with their work and new life.
A Senator of the Australian Government commenting on the reports mentioned above, stated that the increase of skilled migrants coming to the country and the fact that they are happy and satisfied with their new careers and lifestyle is a strong indicator that Australia has a lot going for it.
Moving to Australia is a life changing decision, the moving process itself is somewhat elaborate and specific so it is best to use a specialised international relocation service, organised and carried out by qualified moving company. Choose a service provider who is experienced in moving to Australia and has the capacity and know-how to cover all stages of the relocation.
---
About author
Jeremy Oliver




Previously serving as a logistics coordinator, Jeremy's comprehensive understanding of the industry gives him the ability to translate complex procedures into easy-to-understand blog posts. He has a particular knack for tackling the intricacies of London's removals scene, from the congested roadways to the unique challenges of navigating historic neighborhoods. As an authentic Londoner, Jeremy combines practical knowledge with his inherent love for the city, offering readers not only information on man with van removals but also local insights and valuable tips.