Selling Before Moving – Give Yourself the Most Chance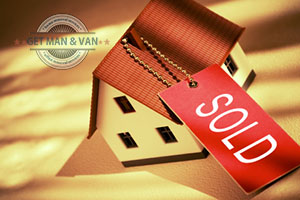 Many people need to sell their current property before purchasing their next home. Indeed, this is easier said than done and even man and van removal people won't be able to help out with this one, so read carefully about the art of home staging. For the purpose of this article, and in order not to bore you to death with over-elaborate home staging techniques, things are kept short and sweet.
What makes a good room or interior design for potential buyers is something that has swallowed years of research and brainstorming, so in result, clever real estate people and keen interior designers have distilled some of the more important aspects of a successful home stage:
First and foremost – get rid of ALL the clutter from rooms and areas throughout the property. Indeed that photo is lovely, indeed that vase is just where it needs to be, indeed that cushion the kids decorated twenty years ago is precious, but they are all your clutter not the potential buyer's – the quicker you get over the emotional aspect of home staging the quicker sale you will facilitate.
*If you don't have the time to de-clutter the place on your own, by all means get your man and van removal people to help out with the job. The movers will know how to pack your items properly and have them wrapped up and ready for removal, whenever that may be. Just let them know what is clutter and what not – light fixture and the fridge need to stay for the time being.
Let there be light – nothing entices a potential buyer more than a well arranged and brightly lit interior! When you have people viewing the place make sure all interior lights are on, and that all windows coverings are pulled back in full so that as much sunlight as possible comes in. Brightly lit interiors appear more spacious than they are, they also show your housekeeping habits so have the place cleaned properly prior to pitching your sale.
A fresh coat of paint – this is one of the best ways to freshen up the interior and brighten up the place. Don't need to buy expensive, extravagant paint colours – even if you opt for pale colour systems, a freshly laid coat of interior paint will do the trick.
Put away personal memorabilia and mementos from walls, tables, mantelpieces etc. Photos and other such personal items need to be out of sight during property viewings. Potential buyers need to picture themselves and their mementos in your lounge room (as bad as it sounds), they don't want to be reminded of your presence and years of your occupation (again, realising how bad this sounds).
Add some new décor – if you are willing to go all out with your homer staging efforts, check some of the new interior design trends. Don't spend a small fortune on new interior decorations and furnishings, but just add a fresh touch here and there. In many cases, you already have some of the decors available, they are just in the wrong spots. Sometimes placing a small statuette in an illuminated spot on the mantelpiece is all it takes.
---
About author
Jeremy Oliver




Previously serving as a logistics coordinator, Jeremy's comprehensive understanding of the industry gives him the ability to translate complex procedures into easy-to-understand blog posts. He has a particular knack for tackling the intricacies of London's removals scene, from the congested roadways to the unique challenges of navigating historic neighborhoods. As an authentic Londoner, Jeremy combines practical knowledge with his inherent love for the city, offering readers not only information on man with van removals but also local insights and valuable tips.