Small but appealing museums in London (part 2)
In the previous part we turned your attention towards four amazing museums. Here are several more small but yet interesting venues in London which you may want to visit and explore.
The Cartoon Museum – Located in Holburn, the Cartoon Museum is located in close proximity to the much larger and more famous British Museum. The venue is decided to British animation, cartoons, comic strips and caricatures. It displays a rich collection of items which comprises of approximately 5,000 books, 4,000 comics, 1,700 original prints and cartoons and 250 artefacts related to the creation of animated cartoon characters. The museum also frequently showcases temporary collections.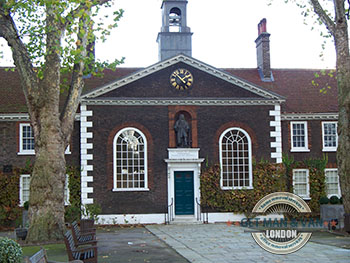 Geffrye Museum – This museum is housed in several 18th century almshouses which are interconnected. The venue is dedicate to the history and evolution of English residential interior design and is named after the former Lord Mayor of London, Sir Robert Geffrye. The museum's permanent collection is showcased in a total of eleven rooms while the other areas of the venue are used for displaying temporary exhibitions. The museum is surrounded by a lush green park which is often used by Londoners for picnics during the warmer months of the year. Make sure that you visit the Geffrye Museum once your relocation via man and van services is over.
Household Cavalry Museum – As the name suggests this venue is decided to the Household Cavalry which is the unit that guards the British monarchs during ceremonial occasions. The museum is housed in Horse Guards which is recognised as a Grade I edifice and is one Whitehall's most important buildings. Its visitors can learn more about the origins of the regiment and see a rich collection of artefacts. The main features of the venue are its 18th century stables. You should definitely take the time to visit this astonishing public attraction as soon as your move is over. You can ease and speed up your relocation by hiring a man and van company.
Sherlock Holmes Museum – This privately managed museum was founded in 1990 and is logically situated on 221B Baker Street in the City of Westminster. It is devoted to Arthur Conan Doyle's fictional character, Sherlock Holmes. It has several areas which depict Sherlock's Laboratory, Dr. Watson's Room, Mrs. Hudson's Room and Sherlock's Room. The museum also displays numerous items that back to the 19th century including a Meerschaum pipe. Regent's Park is located in close proximity to the museum which means that you can combine your visit to the venue with a nice stroll in one of London's finest open spaces.
Bank of England Museum – Housed in the Bank of England this museum covers an area of 10,000 square feet and display an immense exhibition of relics which are related to the history and evolution of the Bank of England. It also showcases a large numismatic collection which comprises of both coins and banknotes. The venue is free of admission and is open to the public on weekdays (bank holidays excluded) and the day of the Lord Mayor's Show.
---
About author
Jeremy Oliver




Previously serving as a logistics coordinator, Jeremy's comprehensive understanding of the industry gives him the ability to translate complex procedures into easy-to-understand blog posts. He has a particular knack for tackling the intricacies of London's removals scene, from the congested roadways to the unique challenges of navigating historic neighborhoods. As an authentic Londoner, Jeremy combines practical knowledge with his inherent love for the city, offering readers not only information on man with van removals but also local insights and valuable tips.