Snow in the Big City
Snowing is completely natural and normal for a number of countries in the world. But the ones that are too far up north or down south aren't interesting to us for the purpose of the following article. We realise that these countries are used to the cold and the snow and have adapted greatly to these constant winter conditions. But countries that are situated in the temperate climate zones of the Earth usually have 4 seasons throughout the year and the population there needs to endure all of Nature's whims. That being said we need to talk about the effect of snow in the city. Such cities in this climate zone are:
| | |
| --- | --- |
| City | Country |
| Belgrade | Serbia |
| Sofia | Bulgaria |
| Istanbul | Turkey |
| Bucharest | Romania |
| Berlin | Germany |
| Zagreb | Croatia |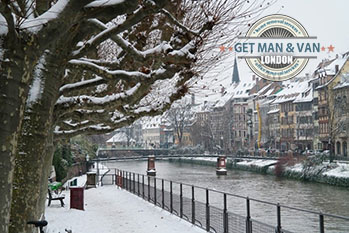 We've all heard and seen how kids are extraordinarily happy when it is snowing outside. They love playing in the snow. They make snowballs and throw them at each other. An occasional snowman making usually takes place. Children bring out all sorts of clothing to put on the snowman including a carrot for a nose. They fall down and make snow angels. All in all it sounds like a lot of fun for kids if we take out the eventual cold that they might catch after all this playing outside and then going home completely wet.
Snowing is also great if you are fond of skiing. People who visit the mountains often and are looking to slide always count on the winter to produce plenty of snow in order for them to devote a chunk of their time to a favourite activity such as skiing. They book trips, log cabins, equipment etc. in advance and hope that on the said day the mountain and the slopes will be covered in snow. This is all fine. Let it snow there – in the forest, in the mountain. Nobody is bothered by the snow and the cold. People are well prepared and know full well what they're getting themselves into. If you don't like snow you simply don't go there. It is not your thing we get it.
Ok but what if you live in the city and snowing is not your thing? Well then we can't do anything about it. You still need to go to work daily. You need to buy food and therefore go to the supermarket either by your car or by public transport. You need to take your child to school and maybe give it a ride back home as well. All of that turns into a living nightmare when the heavy snow comes.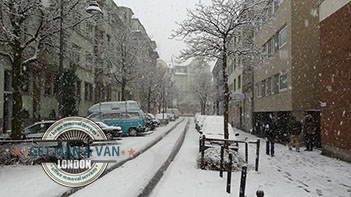 If you don't own a car you are forced to go up and down the city waiting at bus stops out there in the cold. You need not only good warm clothes but nerves of steel as well. The morning after the first big snowfall is the worst. You simply don't want to get out of bed and walk outside in order to get to work. Streets are still getting cleaned and sidewalks are simply awful. In the early morning they are completely covered in thick snow and if you have to walk you are most likely getting all messed up. But people who own a car might feel even worse. You think that driving to your destination will save you from feeling the wrath of winter. Think again. If you are unlucky not to have a garage then your car is parked outside of your flat or house and is probably covered in snow badly. You will need many, many minutes to clean it properly so that it can be used. Don't forget to clean your lights as they are pretty important – especially the rear ones. And when you've finally gotten rid of the tons of snow just hope that it will start if the temperatures are below zero. Oh, and don't count on it being warm inside. It will probably get warm enough when you've eventually reached your destination and have to get off.

Snowing and then icing is all in all very dangerous in the city. There are older people who have trouble walking but just as everyone else have errands to run. They have no option but to go out and hope for the best. Sidewalks get slippery and people often get injured. During the winter we often hear reports from hospitals about people checking in with fractures and sprains. It is simply not fair as this is a completely freak accident. These people don't get injured because they carry sofas or tables in and out of houses like movers do. No, they simply mind their own business and all of a sudden – BAM! You are on the ground in pain asking desperately someone to help you up and take you to the nearest medical centre. People usually have the following injuries:
Fractures
Sprains
Strains
Bruises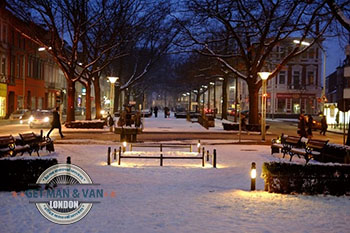 And now the icicles. Oh my god, we can't even describe how dangerous these things are. That's basically water dripping off of roofs that has gone frozen. Now as the temperature raises a little during the day these icicles tend to break off and fly down. They are like sharp pieces of glass coming down with extremely high velocity. An impact with them is very often fatal. This is honestly one of the most meaningless ways to die. Many towns dispatch hunters or police officers to shoot down these icicles with rubber bullets in order to prevent them from falling later. These measure might sound a little crazy but they are still better than nothing.
These weather conditions might be great for someone who literally has nothing to do all day but stare out of the window while sitting in a warm armchair sipping whiskey or hot chocolate. Having a fire place really helps you forget that it's winter. But aside from all that if you are busy person who happens to live in the city, the up side of snowing simply doesn't exist for you.
---
About author
Jeremy Oliver




Previously serving as a logistics coordinator, Jeremy's comprehensive understanding of the industry gives him the ability to translate complex procedures into easy-to-understand blog posts. He has a particular knack for tackling the intricacies of London's removals scene, from the congested roadways to the unique challenges of navigating historic neighborhoods. As an authentic Londoner, Jeremy combines practical knowledge with his inherent love for the city, offering readers not only information on man with van removals but also local insights and valuable tips.