Some Crazy Real Estate Facts
Here are some interesting real estate facts from around the world. Chances are even man and van removal people haven't heard some of these, and you thought man and van removal guys heard it all! Ok, joke aside, whether you are moving close or moving far, rely on your man and van people – they know their stuff, even if they don't know all the funny real estate facts!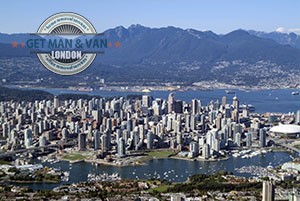 Chinese people being all about luck and fortune don't like the number four (4). Why so? Because in Chinese the word 'four' sounds really close to the word 'death'. A five year study of house market dynamics in Vancouver showed that houses in Chinese neighbourhoods with the number 4 in their address sold for eight thousand dollars less on an average.
The famous nineties TV show Friends set in NYC tells the story of a bunch of young people still finding their footing in life. In the series, none of them are pictured as particularly wealthy, however Monica's apartment is estimated to cost over three and a half million dollars. Monica is one of the key female characters in the show.
In California, US there is a law which requires all people selling a house to notify potential buyers if a person has deceased at the property during the last three years, as that is considered a material defect. The rule doesn't apply if the person in question has died of AIDS since in California that would be discrimination.
A real estate broker in Ermelo, Netherlands uses a compact sized roller coaster to take potential buyers on a tour of a property he is selling. There are actual videos of it too.
A Detroit, Michigan resident who loves his city but was disappointed with how things are going, used Bing and Google Street View to follow the decay and destruction of streets in his city over several years.
A family from Missouri sued the previous owner who sold them their house, because right after moving in, Brown Recluse Spiders began 'bleeding out of the walls' – an expert was brought in, and estimated that the place was infested by four to five thousand spiders.
The richest person in India – Mukesh Ambani built himself a one billion dollar home. The property features twenty seven inhabitable floors, six of which are car parks. The building's car park capacity is one hundred and sixty eight vehicles. It takes an army of six hundred people to maintain the complex.
Hong Kong is one of the wealthiest urban communities on paper, however more than twenty percent of population lives below the poverty line and overcrowding is a massive problem. In result many people live in so called cage-homes, a six by two feet metal cage covering their bed.
A fully furnished copy of The Simpsons house was made available as prize for a contest in the US, however the winner preferred to take the seventy five thousand dollar cash prize instead.
In the US, you can buy a decommissioned missile silo to live in, for as little as two hundred and sixty grand.
---
About author
Jeremy Oliver




Previously serving as a logistics coordinator, Jeremy's comprehensive understanding of the industry gives him the ability to translate complex procedures into easy-to-understand blog posts. He has a particular knack for tackling the intricacies of London's removals scene, from the congested roadways to the unique challenges of navigating historic neighborhoods. As an authentic Londoner, Jeremy combines practical knowledge with his inherent love for the city, offering readers not only information on man with van removals but also local insights and valuable tips.