Some of the Top Restaurants in London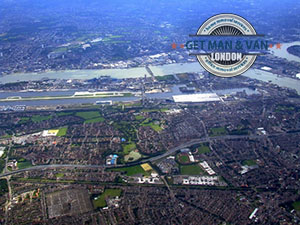 Let's go through our list of suggestions about some of the best restaurants you can have a fine evening with family and friends while you are in London:
Some of the best dining places in London, according to both critics and customers, are located in St John in Farringdon. Probably one of the finest choices that you can make here is the Hereford Road restaurant, where in a combination of excellent service and pretty affordable prices, you will have a rich menu of deliciously prepared food – cooked by head chef Tom Pemberton, one of the most renowned figures in the business in London today. Make sure to try the delicious duck livers with shallots.
10 Greek Street is another fine choice. This small restaurant on the eponymous street will offer you seasonal dishes like ricotta-stuffed courgette flower with lentils, wild mushrooms and truffle, and chilled asparagus and pea soup with crème fraîche. The chefs here like to experiment with recipes and always have some surprise prepared for you. We can guarantee that we are talking about pleasant surprises too.
Boqueria in Brixton has established itself as one of the leading restaurants in these parts of the capital. There is no need to say that the service is impeccable, and so are both the atmosphere and food. The waiter will have a great suggestion about what wine goes best with the dish you have ordered, and at the end of the day, you will not have to empty your pockets in order to pay the bill. We think that no one can offer you a better deal, right?
Burger & Lobster in Soho. The name says it all. If you want to have a really nice burger, this is definitely the place to come. You can also order a lobster and a lobster roll. That's it. That's the whole menu. And everyone seems to love it. When you come down here for a lunch or dinner, you will know why.
Caravan's King Cross is the place with the most peculiar atmosphere on this list. It is located in an industrial-size hall, which kills the intimacy a bit, but according to many people, including us, this is where the charisma of the spot comes from. Food from all over the world is offered here, and you will not have to worry about the way it is prepared – you are guaranteed to lick your fingers at the end of the meal.
Sushi Surprise in Scrutton Street is the place to be if you are into this Japanese delicacy. Classic sushi, sashimi, nigiri and maki are served here and you will not be let down by the quality and the craftsmanship of the chef.
These are only a small part of the best places for eating around the capital. Any of these is the perfect place to go with your family to unwind after the man and van experts finish your relocation, or while you wait for them to deliver your goods.
---
About author
Jeremy Oliver




Previously serving as a logistics coordinator, Jeremy's comprehensive understanding of the industry gives him the ability to translate complex procedures into easy-to-understand blog posts. He has a particular knack for tackling the intricacies of London's removals scene, from the congested roadways to the unique challenges of navigating historic neighborhoods. As an authentic Londoner, Jeremy combines practical knowledge with his inherent love for the city, offering readers not only information on man with van removals but also local insights and valuable tips.