The hidden aspects of any relocation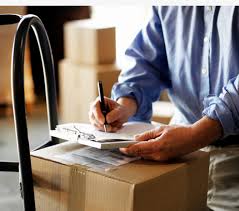 Relocation in London is not just about packing, loading the moving van, transporting the items and unloading. There are many aspects that are involved in the relocation which people often don't know about. If you are facing an upcoming relocation keep on reading because we have written down all the things that you will have to do in order to execute a good and smooth relocation.
The first thing that you must take care of is to decide whether you will be conducting the move on your own or you will be hiring a moving contractor. If you decide to opt for the latter you must scout and obtain free quotes from at least five companies before you decide which moving company you will hire. You can find the contact details of all the movers in the city by reading the man and van in London section in the yellow pages.
Once that you've decided which contractor you will hire you must contact it at least a month prior to the move. You should do that because most companies that offer London based man and van services have a busy schedule and are rarely available for last minute bookings.
The next thing that you must take care of is the cancellation or transfer of the utility services that you are using. One month before the move, contact the companies that provide you with communication services, internet services, water and electricity services and etc. and notify them that you are moving to a new address. If you want them to transfer their services to your new address you will have to fill in a transfer form and send it to them.
When you are stocking up with moving supplies don't substitute the cardboard boxes with garbage bags. Many people make this common mistake and end up accidentally throwing away their clothes and other valuable belongings.
Two weeks before the move you must rent a moving van if you are going to do your moving on your own. You must rent the van early due to the fact that moving vans are often rented weeks ahead and finding vacant vans at the last minute is almost impossible.
Several days before the moving day find and hire a babysitter or a pet sitter to look after your children or pet while you are moving. The absence of your kids or pet will make the relocation a much easier process as you will have one less thing to think about.
---
About author
Jeremy Oliver




Previously serving as a logistics coordinator, Jeremy's comprehensive understanding of the industry gives him the ability to translate complex procedures into easy-to-understand blog posts. He has a particular knack for tackling the intricacies of London's removals scene, from the congested roadways to the unique challenges of navigating historic neighborhoods. As an authentic Londoner, Jeremy combines practical knowledge with his inherent love for the city, offering readers not only information on man with van removals but also local insights and valuable tips.