Books for Newlywed Couples
Moving in with your partner after you have made the important step of committing to each other in a serious way that a wedding is presents one of the most exciting and at the same time scary experiences a couple can go through.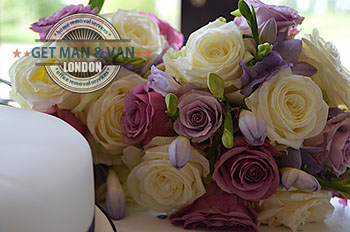 There are quite a lot of things that you have to plan and do in addition to just picking up your new home and paying the man and van company to move your stuff in there. There are a lot of pieces of advice that you can follow, and other stuff that can help you make the transition as hassle-free as possible.
According to recent neurological studies reading activates the same centers in the brain as those that are activated when you actually go through a certain experience. This means that all those things that novelists are talking about the past couple of centuries turn out to be right. Reading is the easiest way to go through events in life full of hassle and stress, because reading in advance about them actually prepares you for those moments. So, here is a selection of books of different genres that will definitely help you make the transition into marital life a lot more pleasant and meaningful:
The Seven Principles for Making Marriage Work: A Practical Guide from the Country's Foremost Relationship Expert by John M. Gottman is, according to a lot of sources, including the trustworthy list on Goodreads, one of the best works on the life awaiting newlyweds and how to make this life worth the effort. Mr. Gottman employs rigorous scientific methods in order to determine the seven basic principles that guide us through the marital life. This is a work by a staggering intellect that has a lot to share – and the science that backs up his claims is in there too, so there is no reason why you should not trust him.
Lady Luck by Kristen Ashley is a both a crime and a romance novel. It is the classical story about the damsel who tries to change the fate and ways of her beloved, which leads to a series of pretty intense incidents and lots of intrigue. It is at its core a cautionary tale – and shows that it is better to share your life with someone who you love for what he or she is, not to try to change them only after you are seriously committed.
Full set of Dr. Seuss books – because the next big step is, of course, conceiving a child. Now, we are not saying that having a kid is a must – everyone's freedom of choice should be respected, but the fact is that when couples get engaged and eventually married nowadays, they do with the idea of having a kid – it is much easier for everyone when the parents are married. The beautiful and informative works by Dr Seuss have proven over the years to be helpful for both kids, and their moms and dads.
---
About author
Jeremy Oliver




Previously serving as a logistics coordinator, Jeremy's comprehensive understanding of the industry gives him the ability to translate complex procedures into easy-to-understand blog posts. He has a particular knack for tackling the intricacies of London's removals scene, from the congested roadways to the unique challenges of navigating historic neighborhoods. As an authentic Londoner, Jeremy combines practical knowledge with his inherent love for the city, offering readers not only information on man with van removals but also local insights and valuable tips.